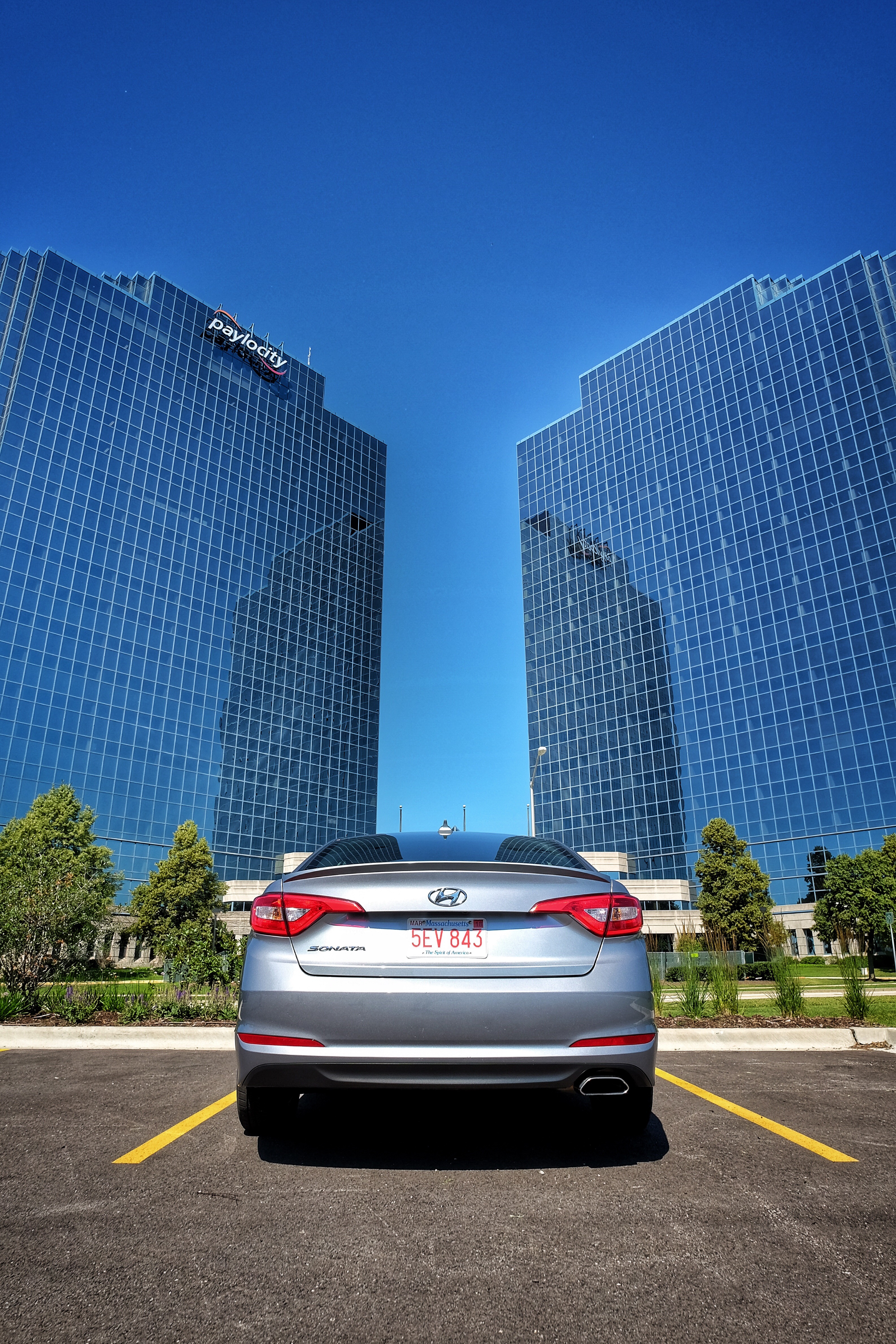 For our transamerican back road, road trip, we had ordered a "Ford Fusion or similar"
It's a bit ironic that the rental car company (Dollar), can't hire you an American vehicle, but that you only can choose between two Korean cars, a Hyundai Sonata, or a similarly sized Kia.
Don't get me wrong, I don't mind Korean cars (we've had two Hyndai's ourselves), but when renting a car in America, one could expect them to support their own auto industry. When on the roads, it's immediately visible that the roads have many more imports, than the last time we were in the US, 5 years ago. Especially Korean cars are much more visible on the streets than during our last road trip.
OK, I'm ranting about everything else than what I was supposed to, reviewing the Hyundai.
The 2017 Hyundai does what it's supposed to do, without any fuss. Not many bells and whistles, but even with a basic level of equipment it got us where we wanted to go (OK on the third day it did manage to die in the middle of the road, but after waiting for 5 minutes it started up again, and got us to the destination of the day.
Advantages:
Nice big boot, with lots of space.
Nice cubbybox that can hide your camera and other valuables.
Two 12v outlets at the front seats, and one at the back charges all your devices.
Disadvantages:
The drivers seat is terrible. The car has driven 30.000 miles (45.000 km), and the foam in the seat has collapsed, so my weight is primarily supported by my legs at the front of the seat, and my tailbone by a thin strip at the back of the seat. No support in the middle. After 300km of daily driving my tailbone is killing me.
The cruise control is rubbish. Even the slightest hill lets the speed go up, and it doesn't shift a gear down to engine brake before 5-10mph over it's set point. On the other hand, when going uphill it doesn't accelerate before loosing 5-10 mph. When passing setpoint minus 10mph it has a panic, shifts two gears down and shoots by setpoint with at least 5mph. All this means that using the cruise control in a hilly area will result in constantly braking speed limits and delaying those behind you.
Why we rented it
We drove approximately 6.000km (4.000 miles in it) along Route 66 from Chicago to Los Angeles.