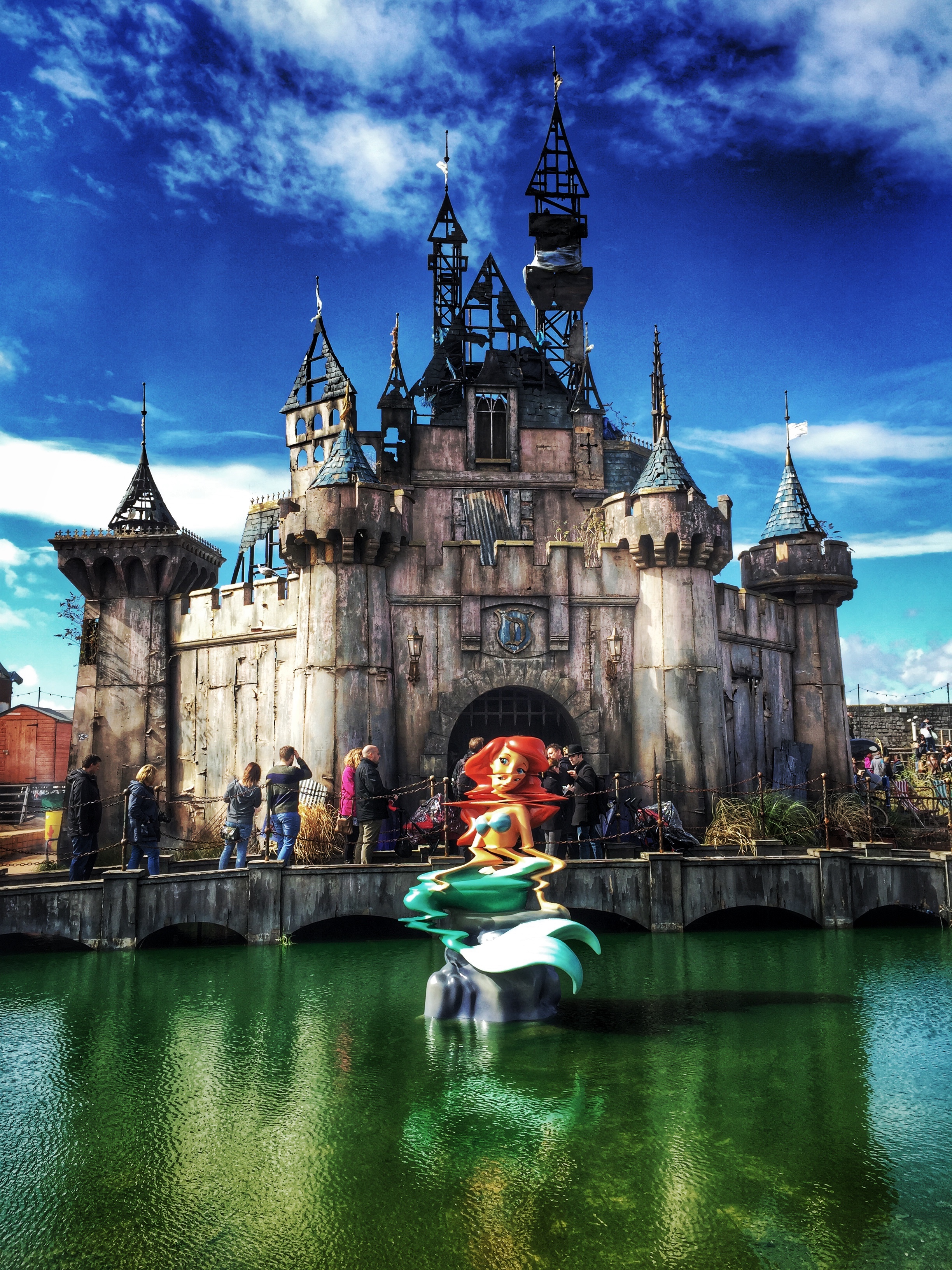 We are rather fond of Banksy, and his satirical protests, so how could we not jump on a plane, and visit his mock attraction "Dismaland" when it opened on the English coast?
Banksy had converted an old seaside resort into a weird open air attraction, with a mix of his own, and other artists pieces.
This was only open for a few weeks and we certainly were not the only people who turned up at the gates.
Employees were clearly instructed in being as grumpy and unhelpful as possible (unless you actually needed not to bee harassed and sent in the wrong direction).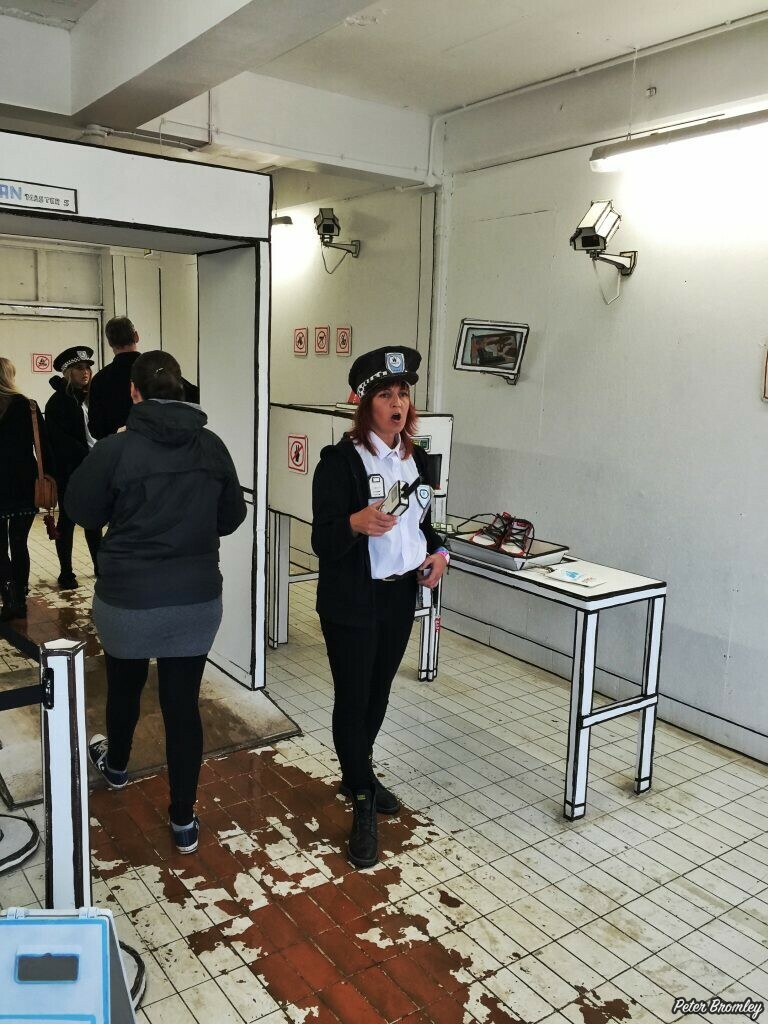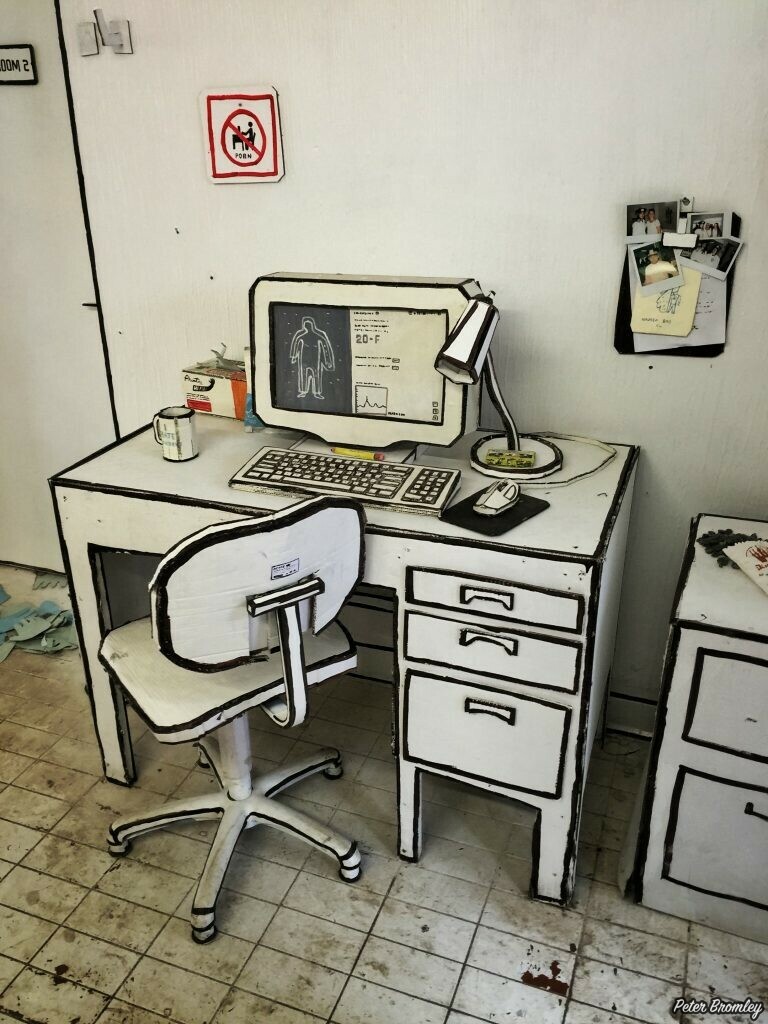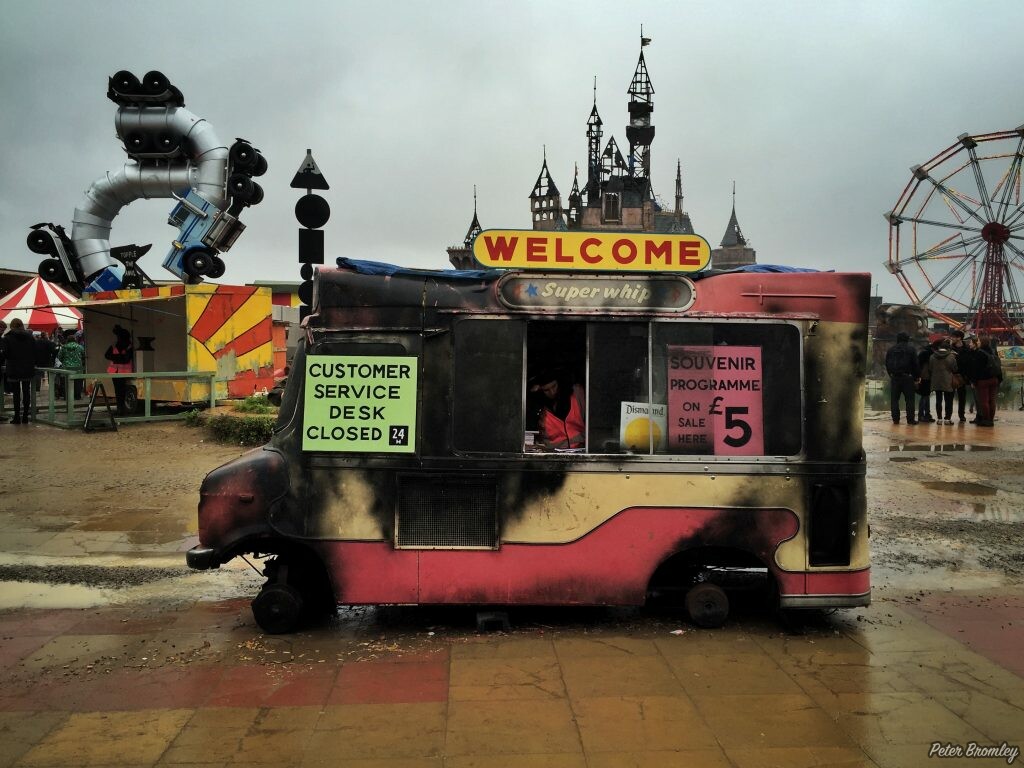 All in all a great experience, that took a whole day to absorb.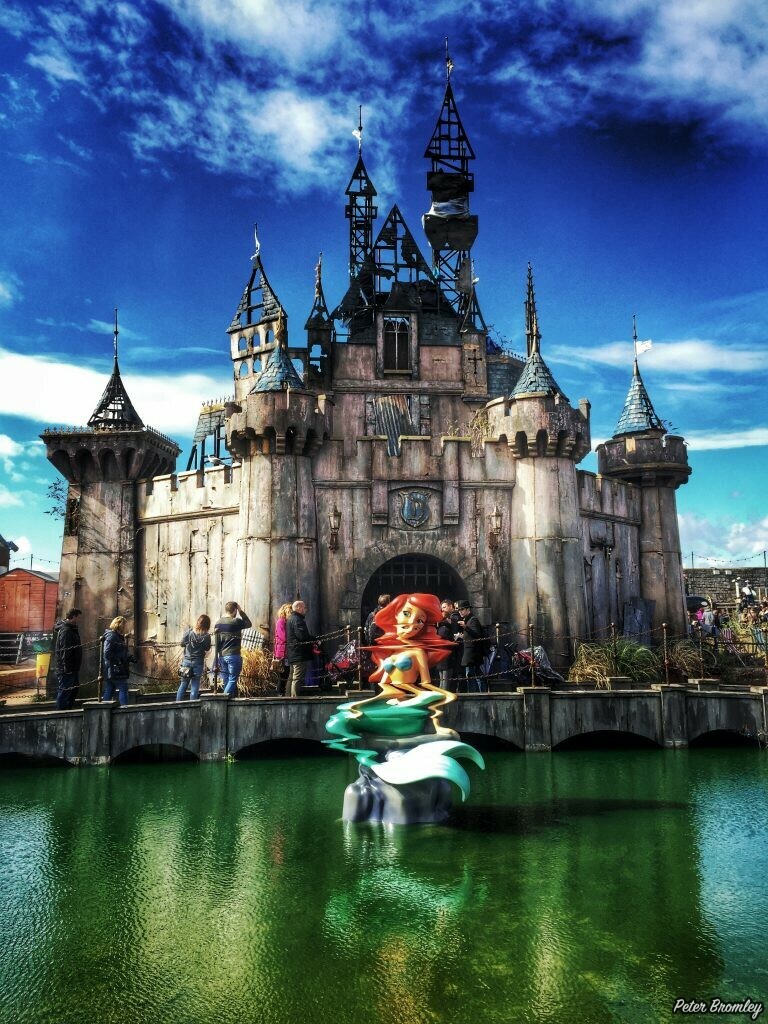 Banksy's Mermaid "ripples" on her own, in front of the dilapidated "Disney style" castle.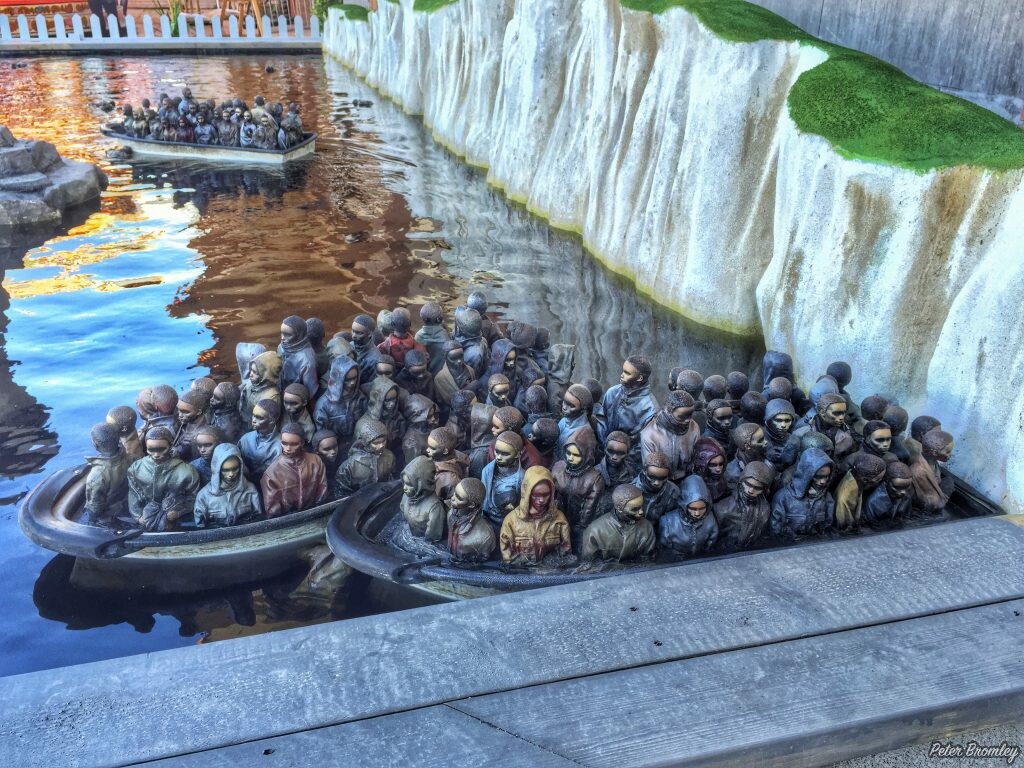 A sinister remote control boat fair ride, with refugees in front of the white cliffs of Dover.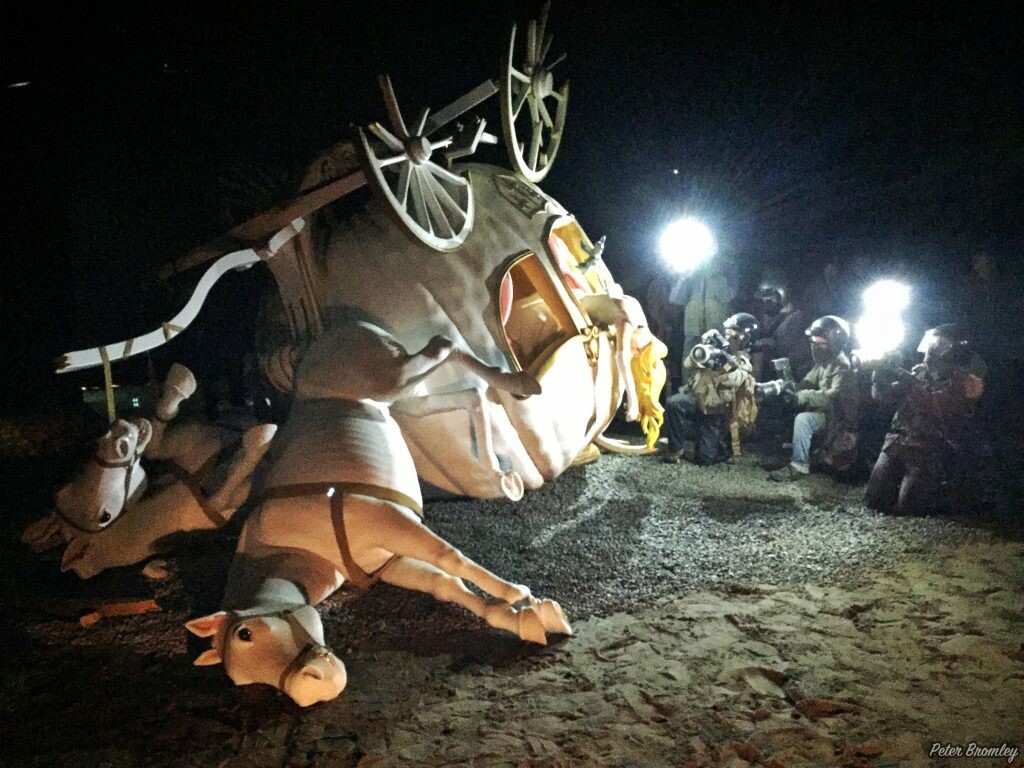 Inside the "Disney Castle" a group of Paparazzi were documenting a horrific accident involving Cinderella.