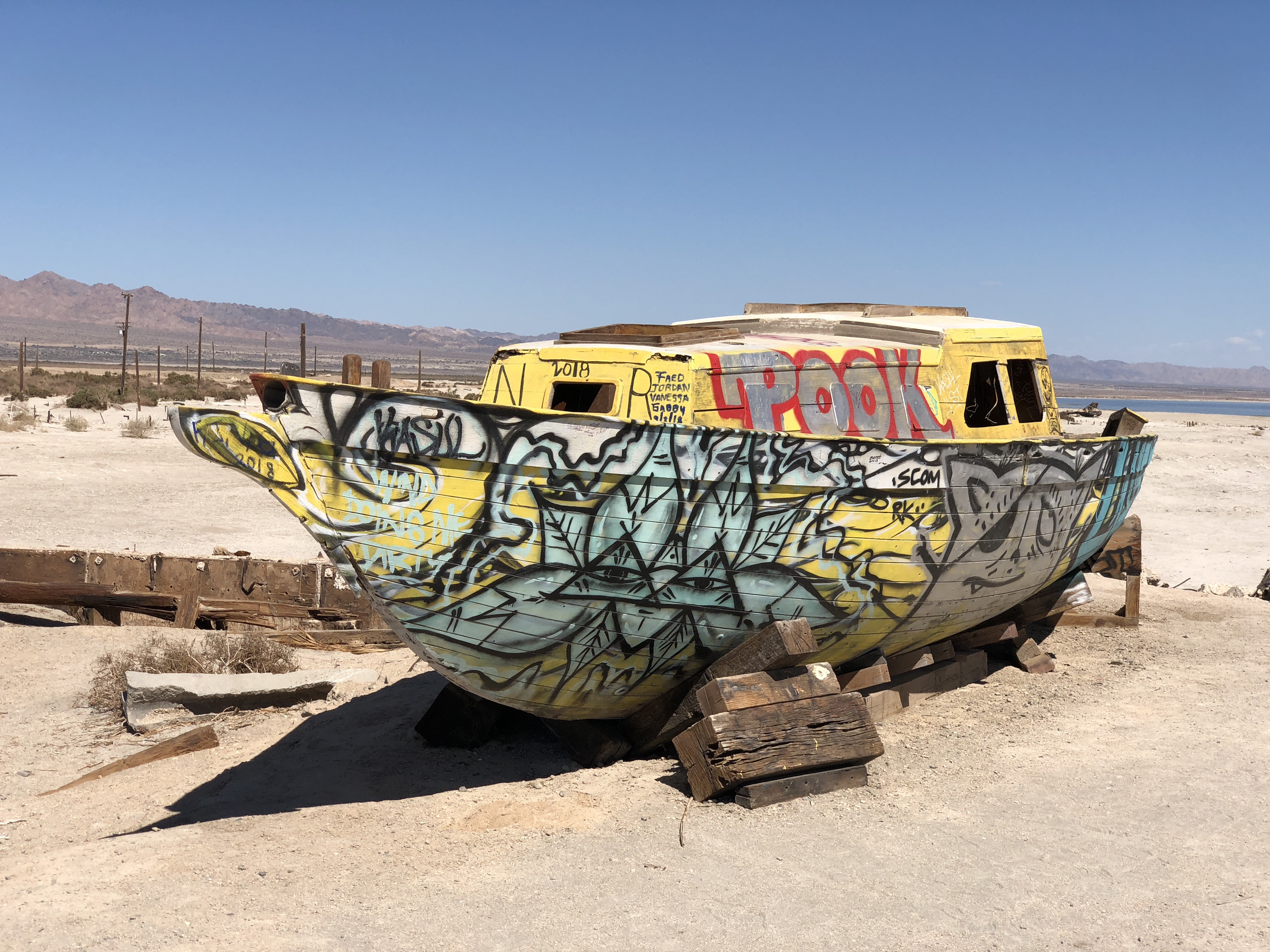 Salton Sea, might be salty, but it's a lake and not a sea. It was created in the early 1900s when farmers diverted water from the Colorado river, letting excess water run in to riverbed.
In the 1950's resorts were built along it's coastline, and people travelled from near and far to have fun with water-sports and enjoy life at the idyllic beach.
The 1980s were disastrous for the lake. The runoff from the fields concentrated in the lake, and ended up contaminating it, while the salinity rose. Fish died in huge numbers, and washed up, lining the shores with their carcasses.
The smell was unbearable, and the visitors left for good, leaving the communities that had emerged at the shores to die.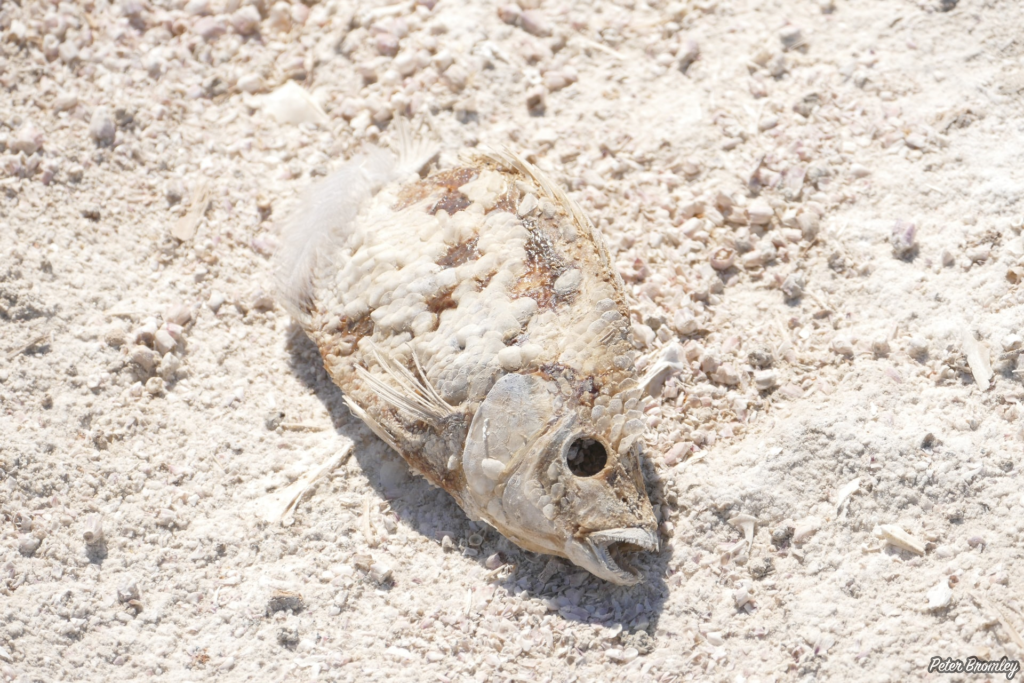 Towns and communities
Bombay Beach
Bombay Beach lies on the edge of Salton Sea, , and used to be a popular destination, for people who wanted to relax at the lakes beautiful coast.
In august 2019 the ship on Bombay Beach burned as a result of arson.
This vessel has been photographed by thousands.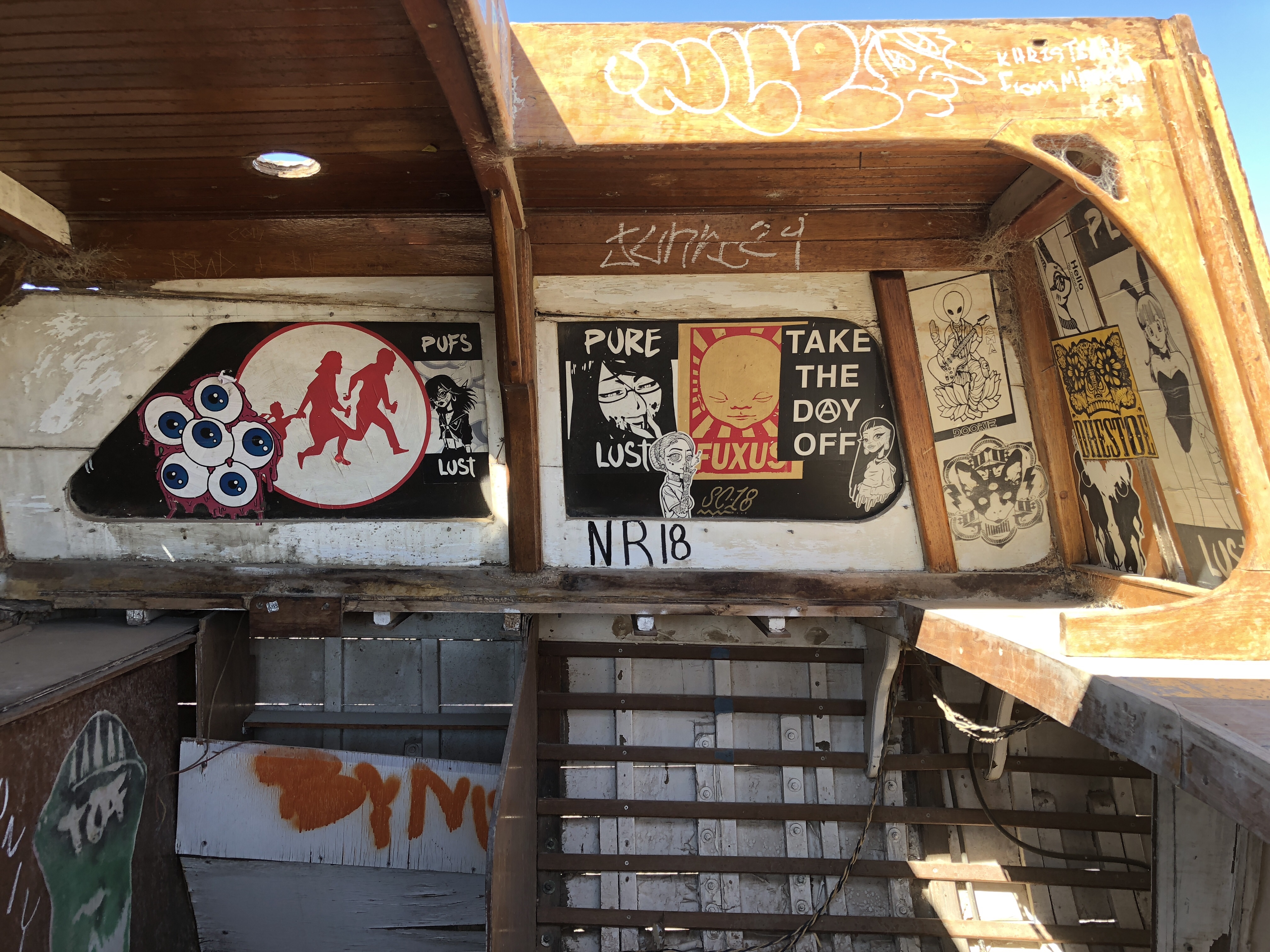 Salton City
Salton City was founded in 1958 and the plan was to create a large resort community.
It housed the Salton Bay Yacht Club, Truckhaven Cafe, Holly House motel and The Sundowner.
Slab City
Slab city is a squatters art collective.
Artists moved in to the abandoned military training grounds "Camp Dunlap" and quickly began attracting visitors, who wanted to see the artworks.
Salvation Mountain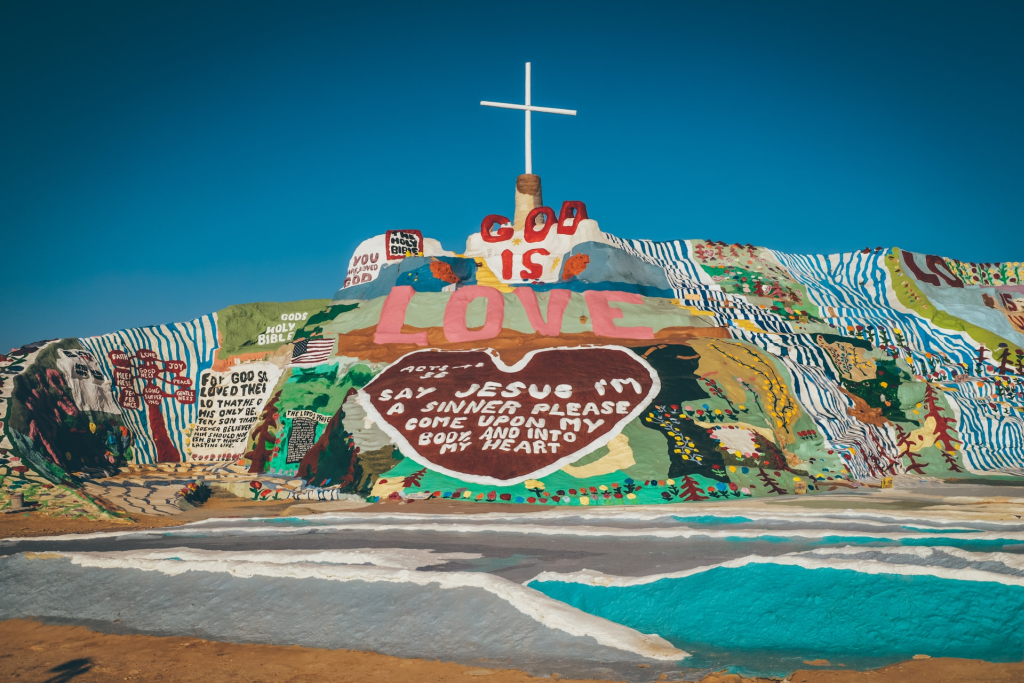 Salvation Mountain is a religious outdoor art installation, built by Leonard Knight who lived here for 27 years, slowly expanding what he described as his museum.
He two was attracted by the art community in Slab City, and chose to settle next door to create his own project.